What's the goal of investing? Ask yourself, why do you want to invest your money?
What's the goal of investing? Ask yourself, why do you want to invest your money?
Well, to make more money, right?
But really you have to ask yourself what money means for you.
And while we can't speak for you, this is what it means for us…
Money means freedom…
Money means not caring what the economic conditions are (e.g. recession) and comfortably living your life regardless of that…
Money means buying all the toys you want and letting the world know you made it…
Money means being in a safe place financially and not caring about what's the price of stuff…
Money means this ?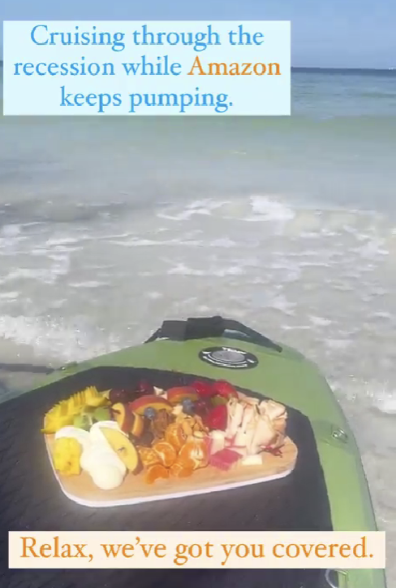 It means not sweating and hustling in an office just to make someone else rich.
And the thing is crazy if you really think about it…
We have so many opportunities right now that it's almost impossible not to make money.
People are making money doing dances on TikTok…
Kids are making six figures per month playing video games…
Isn't it crazy?
You have industries like eCommerce which has proven itself to be bullet-proof that will thrive no matter what the economic conditions are…
Amazon won't go anywhere soon…it will keep pumping sales by the second…
…And you have people that will literally build and run a store for you so that you only get to collect the money.
This is why getting involved in this industry is one of the smartest move possible now in the second half of 2022.
An Amazon Automation store can generate upwards of $100k of passive income annually.
That's another source of passive monthly income you can add to your portfolio.
People will literally build and run the whole store for you for just a little split of the profits.
This means you'll have a full-fledged business you own and you can sell for 20-50X multiples…
…100% built and managed for YOU!
LEARN MORE HERE about how you could get an Amazon store built and managed for you making a passive income every single month.